AHTA

Would Like To
Thank All Of Their
2015 Sponsors
Victory Tack
Greenhawk Red Deer
Extreme Tack
Alberta Feed & Consulting Ltd.

Alberta Sport Connection
The Parks Foundation Calgary/Amateur Sport Grant Foundation
Beaumont Horse Trials
South Peace Horse Trials
Thompson Country Horse Trials
Cochrane Precision Saddle Fitting Horse Trials
Alhambra Victory Tack Summer & Fall Events
Canadian Sport Horse Association - Alberta Chapter
Canadian Thoroughbred Horse Society - Alberta Division
Canadian Warmblood Horse Breeders Association - Alberta Chapter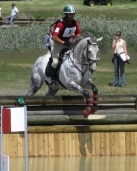 Headline News
Eventing is commonly seen as an equestrian triathlon, in that it combines different disciplines – dressage, cross country and show-jumping into one competition. It has two main formats, the one day event (ODE) and the three day event (3DE), and has also been referred to as Horse Trials, and Combined Training. ...
AHTA Apparel and Swag!
* New * The Alberta Horse Trials Association is offering a variety of AHTA logo'd shirts, jackets, ball caps, toques, and saddle pads through Trace Embroidery . . .

AHTA Awards, Subsidies, Bursary and Bonuses!
Check out the information about the year end awards, subsidies, bonuses, and our new Bursary. See what you might qualify and need to apply for!
CLICK HERE TO READ MORE

Tentative 2016 Event Dates Now Online!
Start making your plans and booking your time off for 2016! New dressage tests are online at Equine Canada
CLICK HERE TO READ MORE
Meet your 2016 AHTA Board of Directors!
Check out the new 2016 Board of Directors and find out their responsibilities

CLICK HERE TO READ MORE